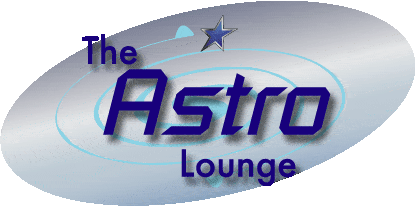 The concoction

known as


Astro Al

...


is composed of two main types of booze.

Paul Angelosanto: voice, vocals, samples, synths, loops, laptop, lead stooge.

Debbie Nash: vocals, voice, guitar, mandolin, saz, synths, samples, laptop, lead witchy woman. Some notable future past guest stars include: Ashkelon Sain (Submarine Fleet, Trance to the Sun), Gregory Damien Grinnell (Teledubgnosis, Mission Creep), Al Cloutier (Server, Blaub), Tim Dennis (star of the movie Veil of Blood), Michael Fioretti, Joe Davis (Hart's Horn, the Far Look), Tim Mungenast, and Sheila Foley

Here's a quick run down of a few places that Astro Al has laid down its weird grooves: The Skybar, the Lizard Lounge, the 2004 Space Rock Con in Cullman Alabama, the Milkyway Lounge, Paisley Parcel Post in South Bend Indiana, the Nave Gallery, and PA's Lounge.

We've (dis)graced stages with the following folks: Nik Turner (Space Ritual, Inner City Units, formerly of Hawkwind) and Spaceseed, Tim Mungenast and His Preexisting Conditions, Mascara, the Subliminator, Wisteriax, Magonia, Specimen 37, Zero Times Infinity, Amber Spyglass, and Architectural Metaphor.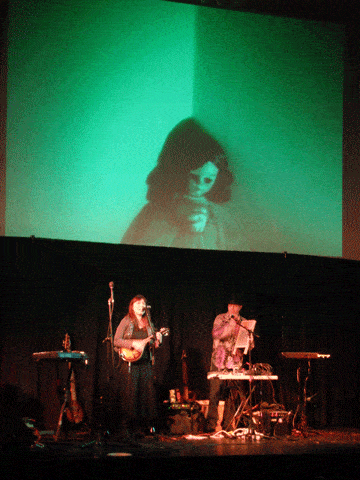 Bio Log Page
For many eons of future epochs people have wondered and will wonder, what is Astro Al? Is Astro Al a band, or a character in a series of sci-fi comedy stories? The answer is both.
The character of Astro Al was originally created and ran as a series of short stories in the now defunct Boston rock mag Instant.
Now Astro Al is the name of one of the strangest musical experiences in this or any other universe. How do you describe the cozmic martini that is Astro Al the band?

Imagine if William Shatner replaced Jim Morrison in the Doors. Picture an Ed Wood movie with a soundtrack by Pink Floyd. Envision Edgar Allan Poe reciting a script by Monty Python. See in your minds eye, low-fi 60's astronauts partying with green skinned space babes with bee hive hairdos. Now maybe you can dig it. If you go to an Astro Al show you won't have to imagine any of this because you'll witness it all in a Technicolor nightmare right before your very eyes and ears.


This is a list of just a few places that felt the weird mutating music of Astro Al pulsing in the air.
Strange Maine, Portland, Maine
Landing Pad Festival, the Rotunda, Philadelphia, PA
Gulu Gulu Café, Salem, MA
Winnekenni Castle, Haverhill, MA
Brew'd Awakenings, Lowell, MA
Nave Gallery, Somerville, MA
Milkyway Lounge, Jamaica Plain, MA
Paisley Parcel Post, South Bend, Indiana
Spacerock Con, Cullman, Alabama